Popular Cities for Dumpster Rentals
Birmingham, AL
Huntsville, AL
Mobile, AL
Tuscaloosa, AL
Chandler, AZ
Mesa, AZ
Phoenix, AZ
Prescott, AZ
Scottsdale, AZ
Sierra, Vista, AZ
Tucson, AZ
Yuma, AZ
Fayetteville, AR
Jonesboro, AR
Little, Rock, AR
Texarkana, AR
Bakersfield, CA
Fresno, CA
Irvine, CA
Long, Beach, CA
Los Angeles, CA
Oakland, CA
Oakland, CA
Pleasanton, CA
Redding, CA
Sacramento, CA
San Fernando, CA
San Francisco, CA
San Jose, CA
Santa Barbara, CA
Stockton, CA
Sunnyvale, CA
Ventura, CA
Visalia, CA
Aurora, CO
Bayfield, CO
Boulder, CO

Jacksonville, FL
Lakeland, FL
Miami, FL
Orlando, FL
Tampa, FL
Athens, GA
Atlanta, GA
Augusta, GA
Columbus, GA
Roswell, GA
Savannah, GA
Aurora, IL
Chicago, IL
Peoria, IL
Rockford, IL
Round, Lake, IL
Fort Wayne, IN
Indianapolis, IN
Des Moines, IA
Kansas City, KS
Overland Park, KS
Wichita, KS
Lexington, KY
Louisville, KY
New Orleans, LA
Baltimore, MD
Frederick, MD
Plymouth, MA
Springfield, MA
Worcester, MA
Ann, Arbor, MI
Flint, MI
Lansing, MI
Pontiac, MI
Warren, MI
Minneapolis, MN
St. Paul, MN
Jackson, MS
Springfield, MO

Albany, NY
Brooklyn, NY
Buffalo, NY
Long Island, NY
Rochester, NY
Syracuse, NY
Asheville, NC
Burlington, NC
Durham, NC
Greensboro, NC
Raleigh, NC
Cleveland, OH
Columbus, OH
Dayton, OH
Toledo, OH
Oklahoma City, OK
Allentown, PA
Pittsburgh, PA
Providence, RI
Charleston, SC
Columbia, SC
Greenville, SC
Memphis, TN
Nashville, TN
Austin, TX
El Paso, TX
Houston, TX
Midland, TX
San Antonio, TX
Salt Lake City, UT
Fairfax, VA
Norfolk, VA
Virginia, Beach, VA
Seattle, WA
Spokane, WA
Tacoma, WA
Huntington, WV
Madison, WI
Milwaukee, WI

Cheap Dumpster Rentals
There are as many reasons to use Cheap Dumpster Rentals as we have the knowledge and expertise to make sure your dumpster rental runs smoothly. Contractors, home owners, relatives of elderly people, clean-up crews and demolition companies use roll off dumpsters for a variety of projects.
Contractors:
Contractors often use dumpsters on site for their remodeling, building or minor constriction projects, because tossing debris into a dumpster is much easier than filing a truck load at a time. In addition, the dumpster remoaval and disposal is managed by us.
Cheap Dumpster Rentals so that you are not worried about arriving at the dump site before it closes.
Homeowners:
Even though most people do not like to, sometimes it is important to de-clutter your home to make sure you can live stress free. A dumpster is the perfect solution for cleaning out the contents of the home that are otherwise not able to be disposed of using regular garbage collection. By using our dumpster service, you can minimize the trauma of locating a container or the stress of driving back and forth to the dump.
A dumpster is a fantastic solution for a large party or wedding reception. Having a roll off dumpster nearby to collect all the paper and other stuff that is tossed out prevents overflowing cans sitting around in site of a guests. By having a place to empty the containers during the event, the area remains neat, tidy and enjoyable for all.
It makes cleaning up after the event easy for you and all your help.
Natural disaster cleans ups:
After a fire or natural disaster, a roll off dumpster is especially welcome. Demolition and clean-up crews can load the acceptable debris into the dumpster, shortcutting the need to run back and forth to the dump. Often, in such situations, companies have fewer dumpsters available and by ordering one through our dumpster service, you have a great chance of getting a dumpster delivered when you need it.
Top Points to Remember While using a Dumpster
Some of the important points to remember when you use a dumpster include:
Keep children away from the dumpster
Engage with everyone who is going to use it about the rules
Post a list on all sides of the dumpster for materials that are unacceptable
Make sure you have sufficient room on all sides to access the dumpster
A dumpster is not a large toy and preventing children from playing around your dumpster will keep them safe. Children love to climb and can fall into a dumpster, without being able to get out. If it is empty, they could break a limb and if filled, you may not hear them call for help.
Cheap Dumpster Rentals recommends that all the people that you engage that will be using the dumpster knows what can and cannot be placed into the dumpster and that nothing can go above the full line. When transporting a filled dumpster, it is sometimes necessary to have it covered and if there are items above the indicated filled line, the cover may not be able to be used. Make sure they are instructed to let you know if it needs to be picked up and/or replaced earlier than anticipated.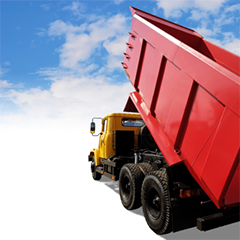 For your own sake, post the list of unacceptable items on all sides of your dumpster. You are the one ultimately responsible for its contents. By posting the list and making certain that the contractor, workers and foreman or your volunteers know that it is there, you lessen the chance of illegal debris finding its way into the container. When you place a dumpster with one side against a wall, you make it more difficult for two or three people to dispose of large items in tandem. Such placement increases the chance of someone ruining grass or flower areas or a pet being trapped behind it.
Benefits of Using an Experienced, Professional Service
When you select our dumpster rental service, you should be confident that we will get the job done so you can worry about the other elements of your project.
There are inexperienced services that offer cheaper prices; what you get with them is inadequate service, the wrong size dumpster and plenty of excuses for missteps.
Price quoted fails to include transport and disposal fees
Dumpster size is replaced by one too large for area or too small for task
Dumpster is delivered on the wrong date
Service is unable to be contacted easily and quickly to resolve problems
Extra charges that were not mentioned when you agreed to the service

If you need professional dumpster services, you can call Cheap Dumpster Rentals at:

1-888-905-2210